When I heard that Harajuku Lovers was coming out with their own line of fragrances I wasn't holding my breath on how good they would be(considering I hate the L.A.M.B perfume L). Curious as to what they were like I tried them out in the store and fell in love with two of the five scents; Lil'Angel and G.
Lil'angel is my favorite of the two, I find it sweet smelling but not too girly and perfect for everyday wear.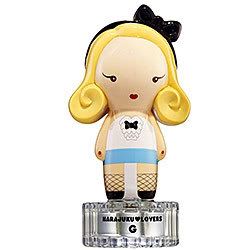 G is great for the summertime or going out on weekends for me and has a great warm tropical smell.
The three other scents in the line are…
Music
Baby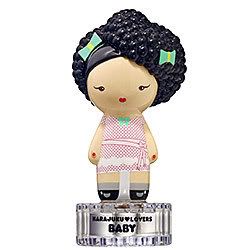 and Love